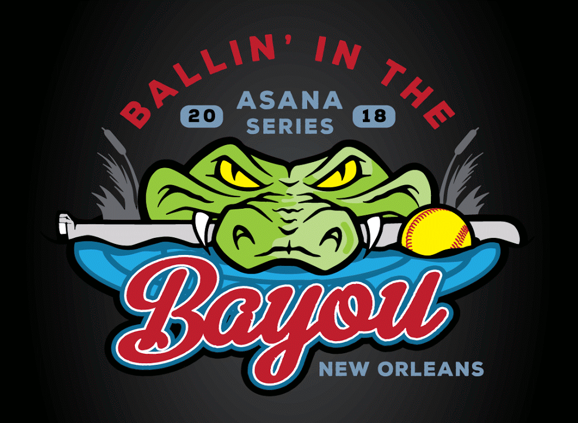 Each year ASANA partners with a Host City to deliver the ASANA Softball World Series, one of the largest, annual female sporting events in the world. Over 1,500 athletes, coaches and fans from 20 member cities across North America travel to compete and celebrate equality one game at a time. In 2018 ASANA will be celebrating it's 11th year when the Series takes place in New Orleans September 16th - 23rd.

Host Hotel: Omni Riverfront
$129 / night
1 mile to French Quarter
13 miles to Val Riess Park
Complementary Wifi
Valet Parking - $23/day
Fields: Val Reiss Park
8 fields
All turf infields with new outfield grass in 2017
Interested in helping with planning? 
The Host City Committee is looking for volunteers! Please email Lisa@asanaseries.org.